Pasta & Pizza
Roasted Red Bell Pepper Lasagna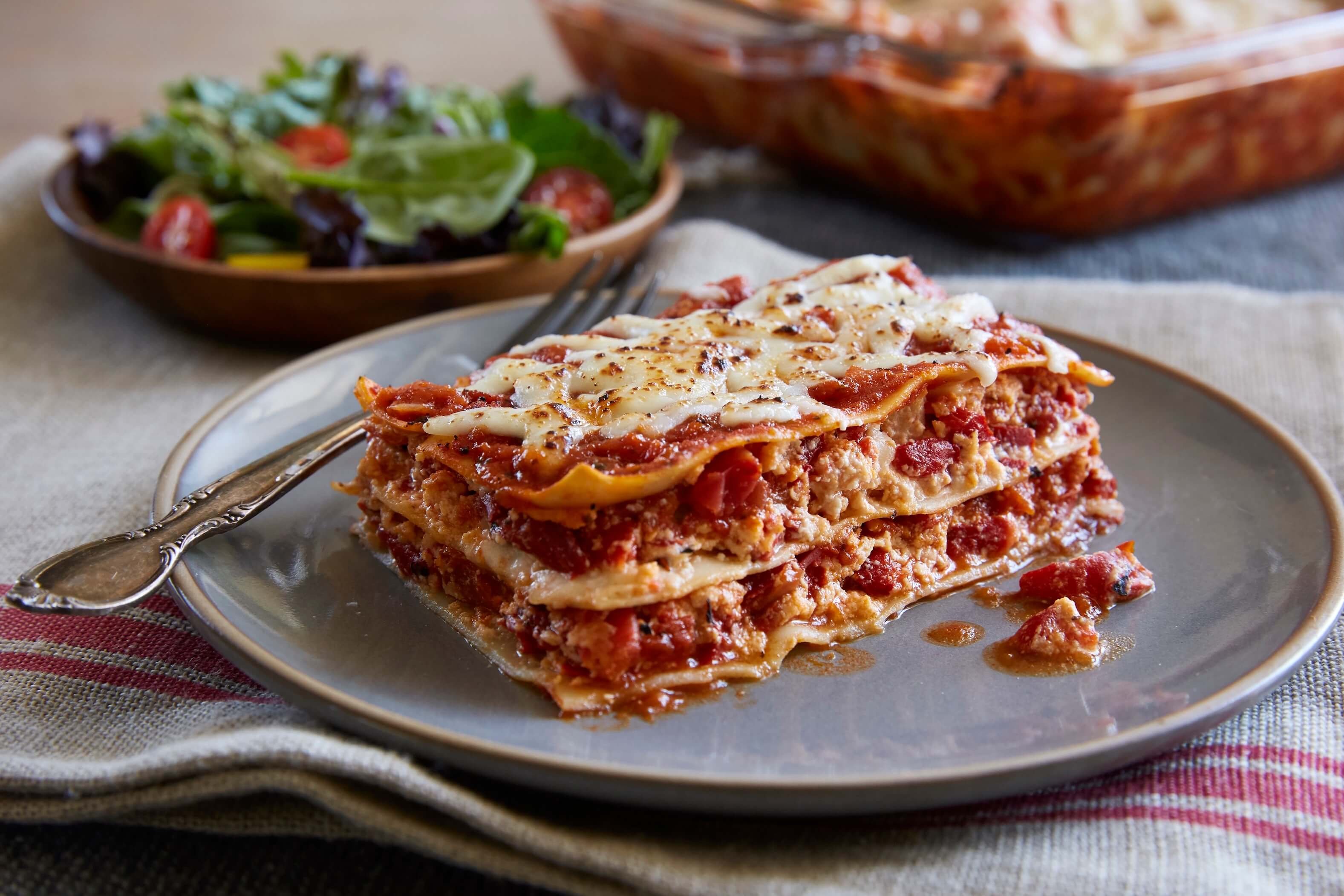 Our Roasted Red Bell Peppers and Tomato Basil Marinara sauce make it easy to bring rich, deep flavors to this simple and hearty Italian American classic.
Instructions
Preheat your oven to 375°F.
In a large bowl, mix the diced Mezzetta® Roasted Red Bell Peppers, ricotta and salt and pepper to taste. Set aside.
Pour 1 cup Mezzetta® Family Recipes Tomato Basil Sauce into a 9x13 baking dish. Cover the sauce with 4 lasagna noodles and apply an even layer of the ricotta mixture over noodles, followed by ¾ cup mozzarella and ¼ cup Parmesan cheese. Make two more layers in this same fashion, beginning and ending with the lasagna noodles.
Spread the remaining cup of Mezzetta® Family Recipes Tomato Basil Sauce over the pasta and sprinkle with any remaining cheese.
Loosely cover with foil and transfer to the oven to bake for 30-35 minutes.
Remove the foil and return to the oven to bake for another 10 minutes, or until the cheese is golden brown and the sauce is bubbling.
Allow lasagna to set for 10 minutes before cutting and serving.
Enjoy!