One family, four generations, and an unwavering commitment to quality.
We're a family-owned company 85 years in the making and we're on a mission - to bring a little happiness to everyday life through handed-down recipes & unforgettable flavors.
What do you do when you're 5,000 miles from home and desperately missing the comfort food you grew up on? For Giuseppe Mezzetta, the answer was obvious - import it to America yourself. In 1935, he did just that, opening a storefront in San Francisco's North Beach and introducing the staples of his childhood to the local community. We've come a long way since those days, but our unwavering commitment to family recipes, world-class ingredients, and unforgettable flavor remains the same, and we aren't satisfied until we get it right. At our family-owned company, everyone is an honorary Mezzetta—from the farmers to the team on the factory floor, from the sales team who keep the shelves stocked to our loyal fans who seek a bit of adventure in every meal. That's how it's always been at Mezzetta®, and that's how it always will be.
Every jar has a journey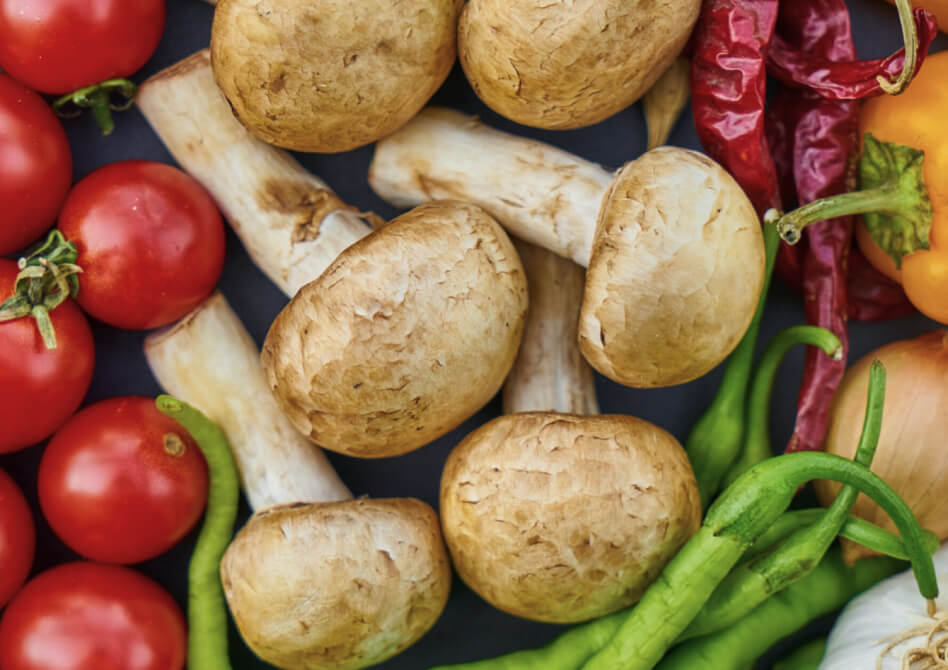 It starts in the farms
We travel all across the globe in search of the finest possible ingredients, developing long-term relationships with local farmers. The result? The best possible products for our customers.
Next step - perfecting the product
Once our ingredients enter our factory, the real work begins. In both our test kitchens and production lines, we work tirelessly to ensure Mezzetta products are of the highest possible quality.
The seal of approval
The name Mezzetta on the jar is a promise that you're taking home the best ingredients on the planet. We check our products for quality before, during and after they've left the factory floor.
At last, a seat at the table
Ultimately, the key ingredient to a joy-filled meal is family & friends. Our products should be enjoyed the same way we've always made them - with love.
Four generations in the making
Purpose
At Mezzetta we select the finest ingredients the world has to offer, and craft high quality products to inspire more people to add a little more happiness in their life through food. Because when you share your food, you're sharing a part of who you are.
Vision
To inspire more people to add a little happiness to everyday life through food because when people share their food, they share a part of who they are.
Our Core Ingredients
for success
Celebrating our journey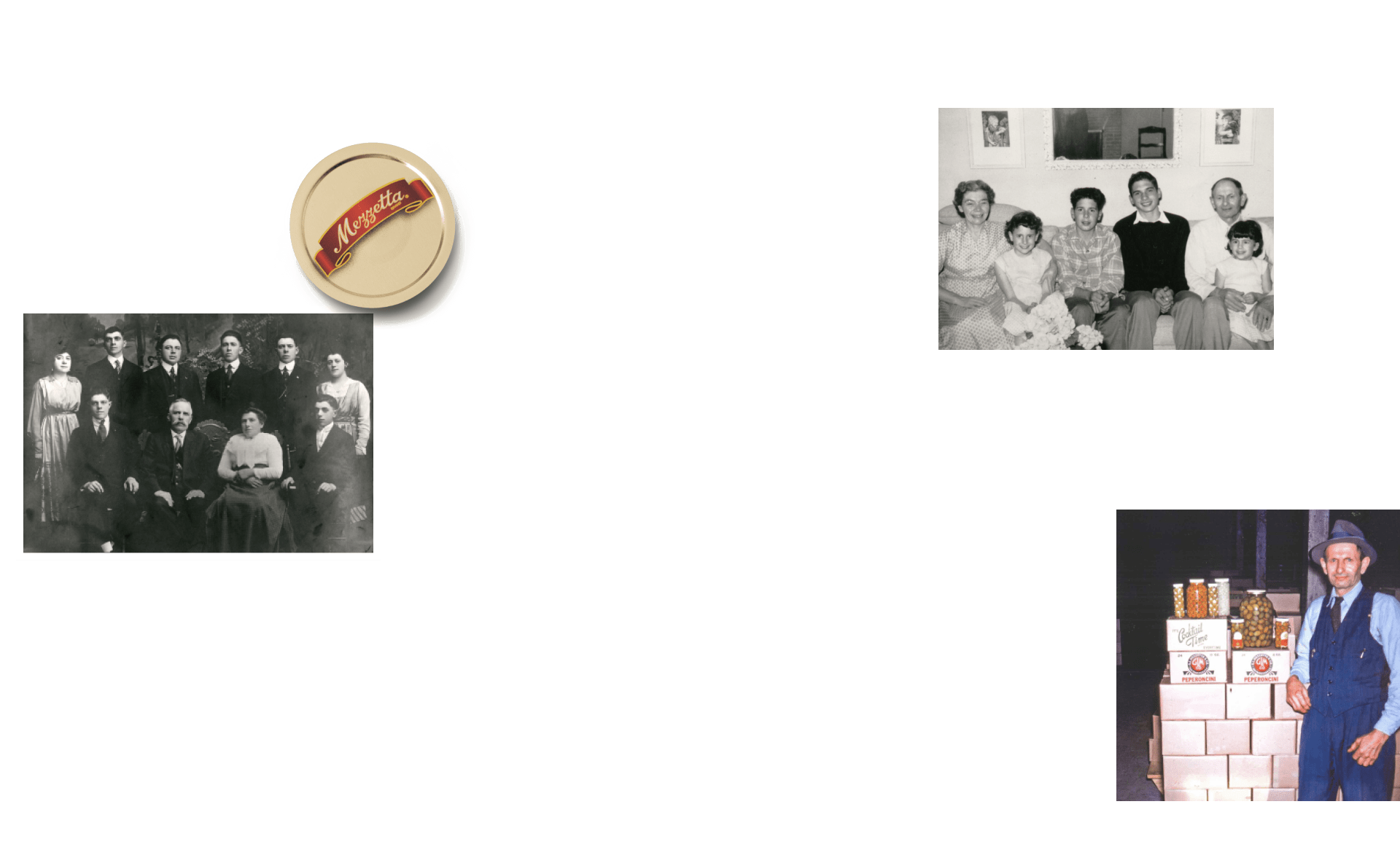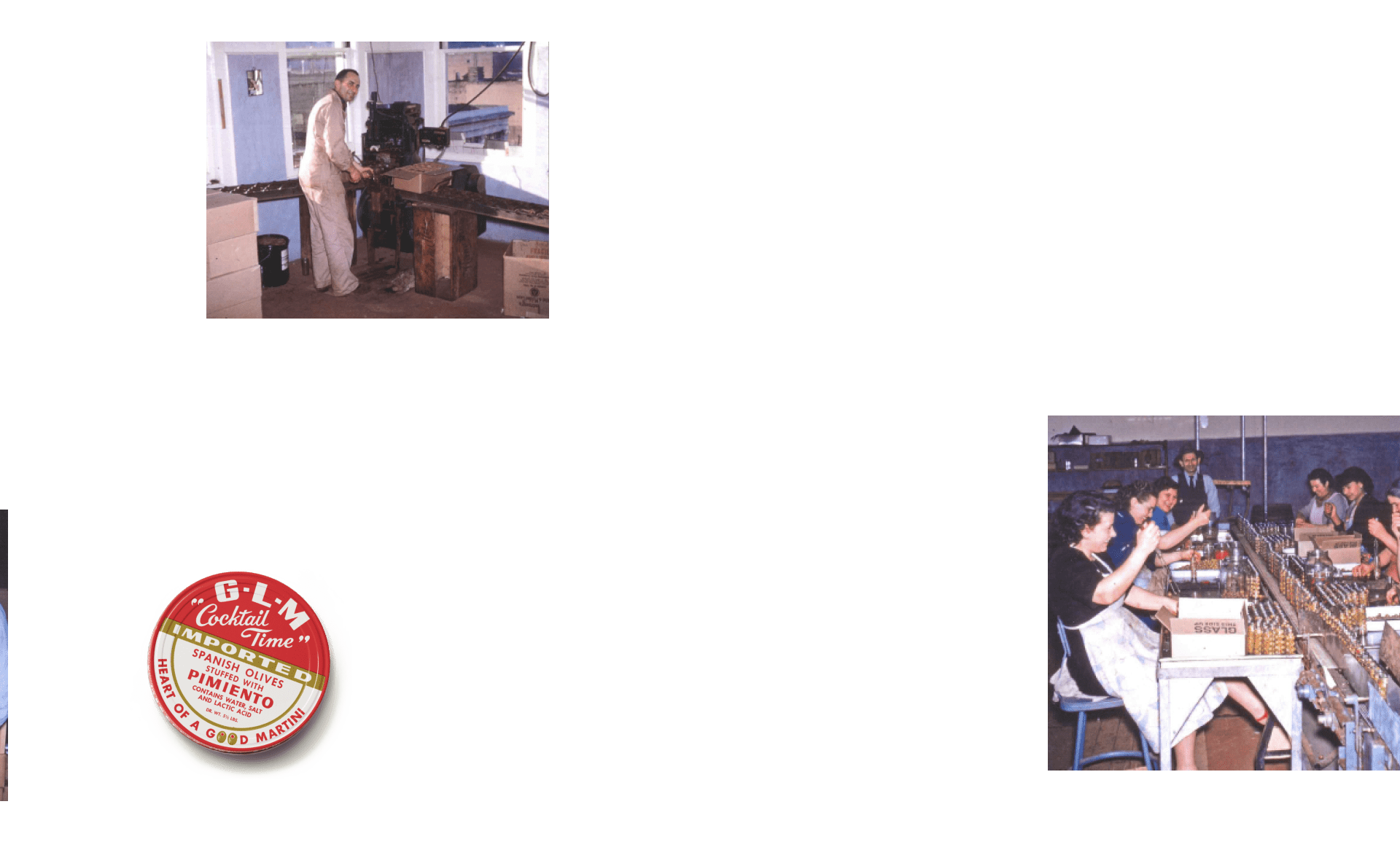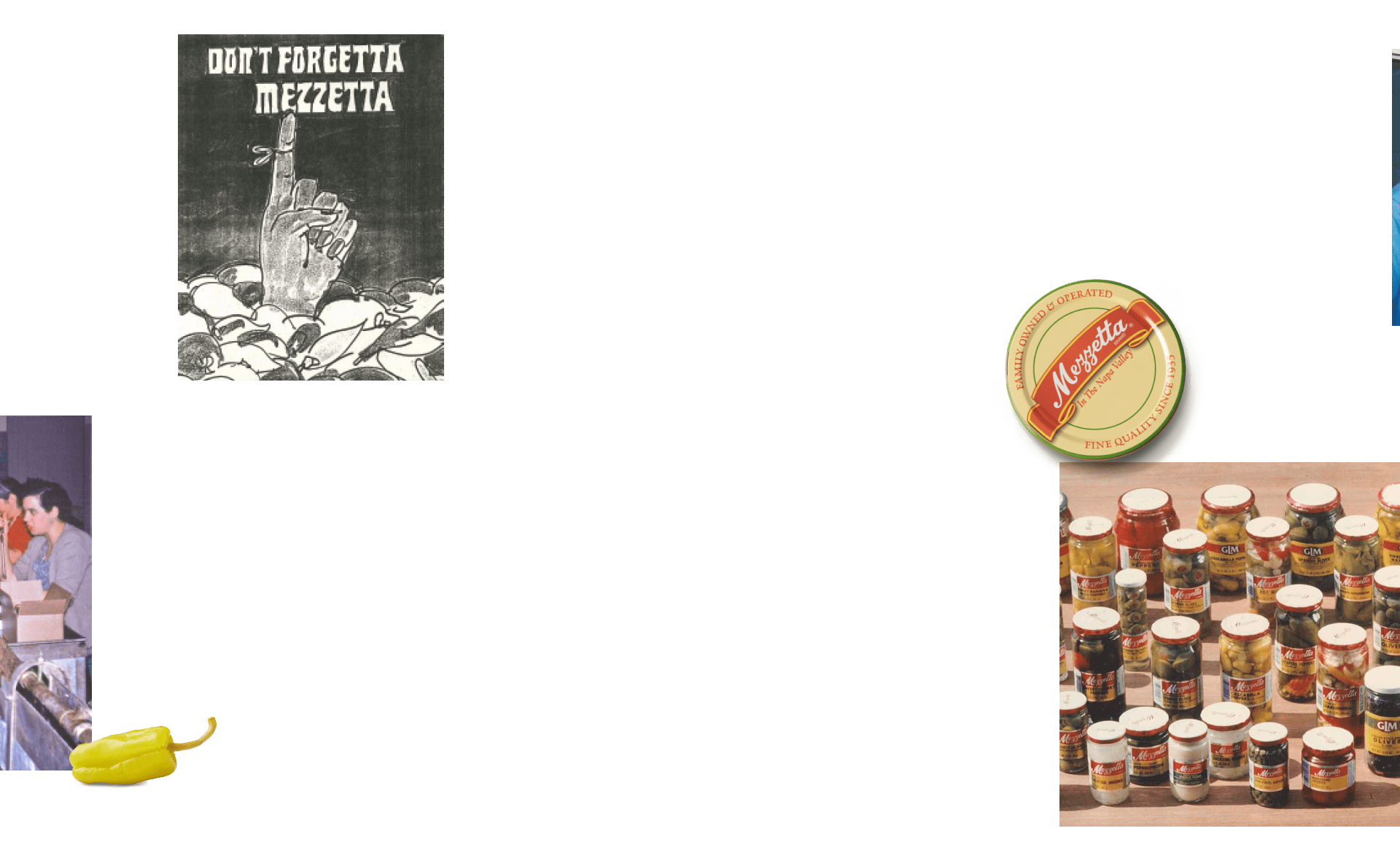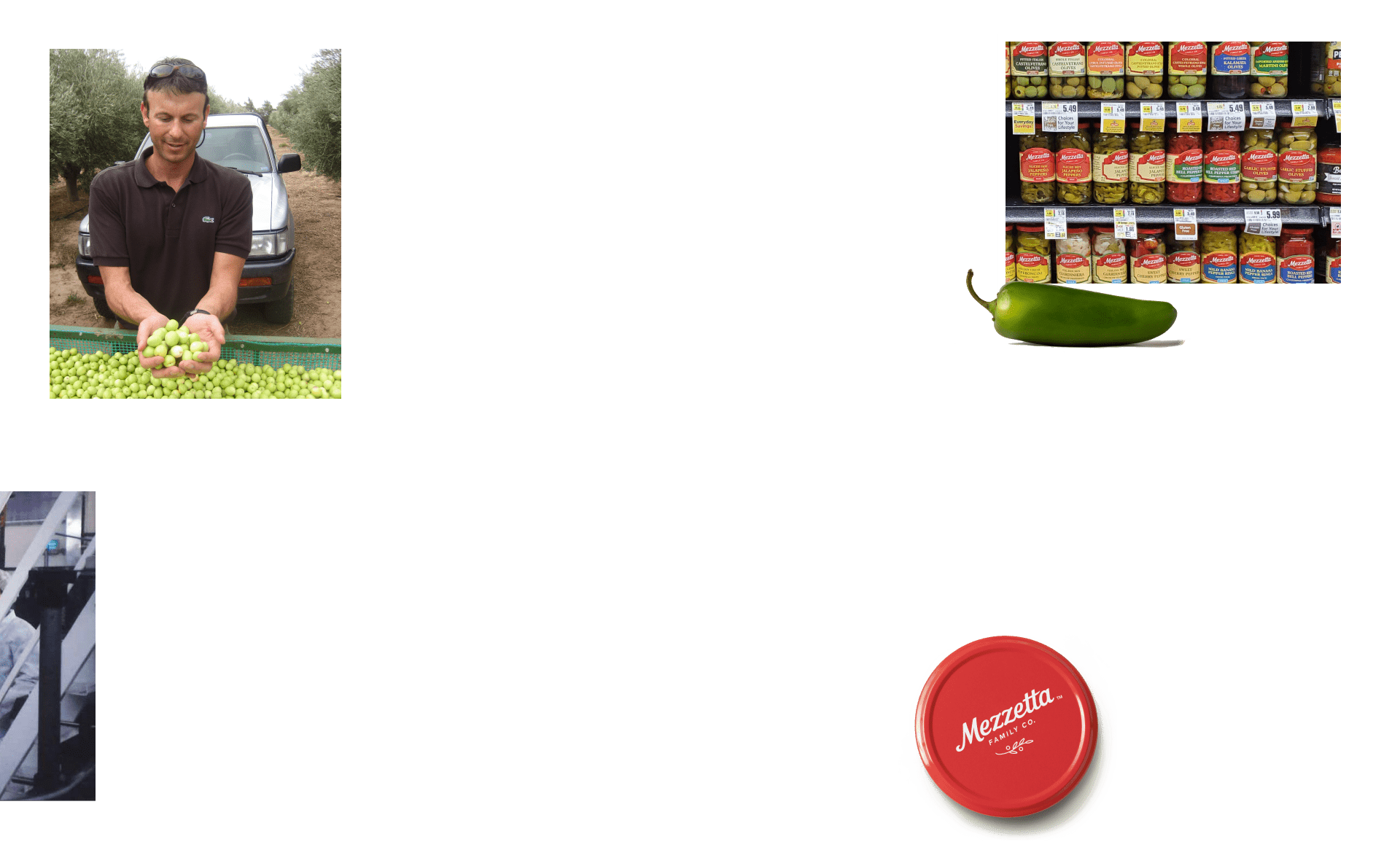 Early 1900's:
Starting from scratch
Giuseppe Luigi Mezzetta immigrates to America from Italy to start a new life. He brings his wife, Columba, to San Francisco, where their son, Daniel, is born in 1918.
1930's:
Mom & Pop years
Giuseppe and Daniel open a small storefront in San Francisco's Italian North Beach district, importing peppers, olives and other staples of the Mediterranean table.
1980's:
A brand is born
Daniel's son Ron becomes General Manager. He decides to package their olives and peppers under the Mezzetta name, and the brand is born. Ron coins the phrase: "Don't Forgetta Mezzetta."
1990's:
Full Speed Ahead
Ron drives innovation at Mezzetta, expanding our product offerings with the introduction of Sliced Tamed Jalapeños and Garlic Stuffed Olives. More products requires more space—we move into our brand new facility in American Canyon, CA in 1996.
Early 2000's:
First to Market
Ron appoints his son Jeff as President, and Mezzetta achieves massive growth in sales under Jeff's leadership. We become the first company to bring Castelvetrano Style Olives to the US in 2009. And in an homage to Nonna, the woman who instilled in him her unmatched love for quality food, Jeff launches the Mezzetta Pasta Sauce line to share our family recipes with the world.
Present day:
The more things change
Today, with Jeff at the helm, Mezzetta has expanded distribution nationally to 32,000 stores. We've come a long way since our original storefront in North Beach, all while maintaining the same family-first culture that's defined us for the last 85 years.