Pasta & Pizza
Orzo Pasta Salad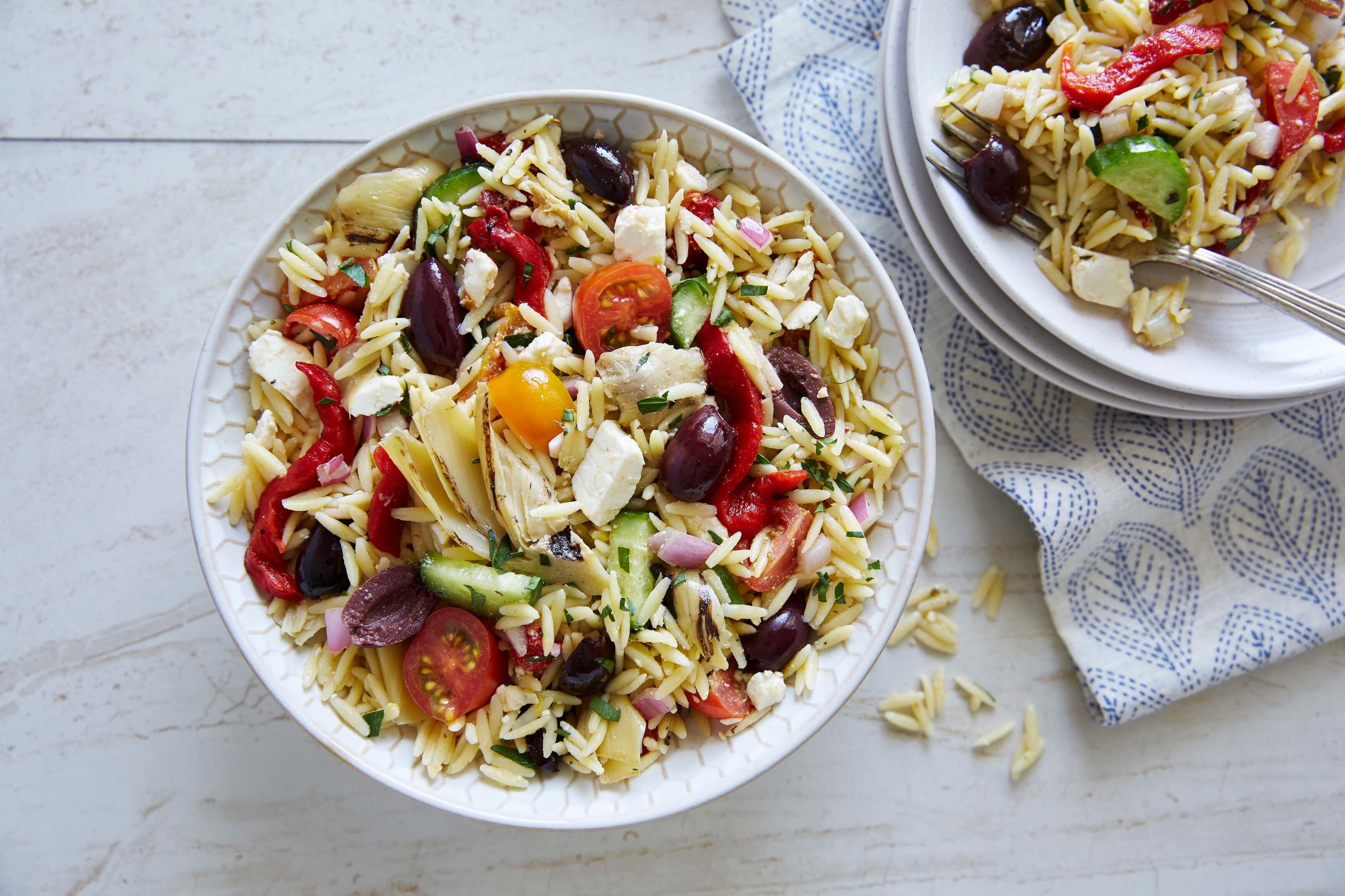 This Orzo Pasta Salad is the perfect dish to make when you need something that won't heat up the kitchen during the warm summer months. Crunchy vegetables, creamy feta, delicious Mezzetta® products and a tangy Lemon Dressing elevate this easy summer salad into something extraordinary.
Lemon Dressing
2 tablespoons red wine vinegar
1 lemon zested and juiced
2 tablespoons Dijon mustard
1/2 teaspoon dried oregano
Salt and pepper to taste
1/2 cup extra virgin olive oil
Pasta Salad
1 lb orzo cooked to package instructions
3 Persian cucumbers halved lengthwise and sliced
1 pint cherry tomatoes halved
1/2 cup finely diced red onion
1 cup Grilled Artichoke Hearts chopped
1/2 cup Roasted Red Bell Pepper Strips
1/2 cup Sliced Greek Kalamata Olives
1/4 cup Sliced Golden Greek Peperoncini
1 tablespoon chopped fresh basil
1 tablespoon chopped fresh parsley
1/2 cup crumbled feta
Salt and pepper to taste
Instructions
Make the lemon dressing: In a small bowl, add the red wine vinegar, lemon zest and juice, Dijon mustard, dried oregano and salt and pepper to taste. Whisk together to combine and slowly drizzle in the olive oil, whisking constantly until emulsified.
To a large mixing bowl, add all of the ingredients for the pasta salad, add the dressing and toss together until fully combined. Serve immediately or cover and refrigerate until ready to serve.
Enjoy!