Sandwiches
Mezzetta® Muffuletta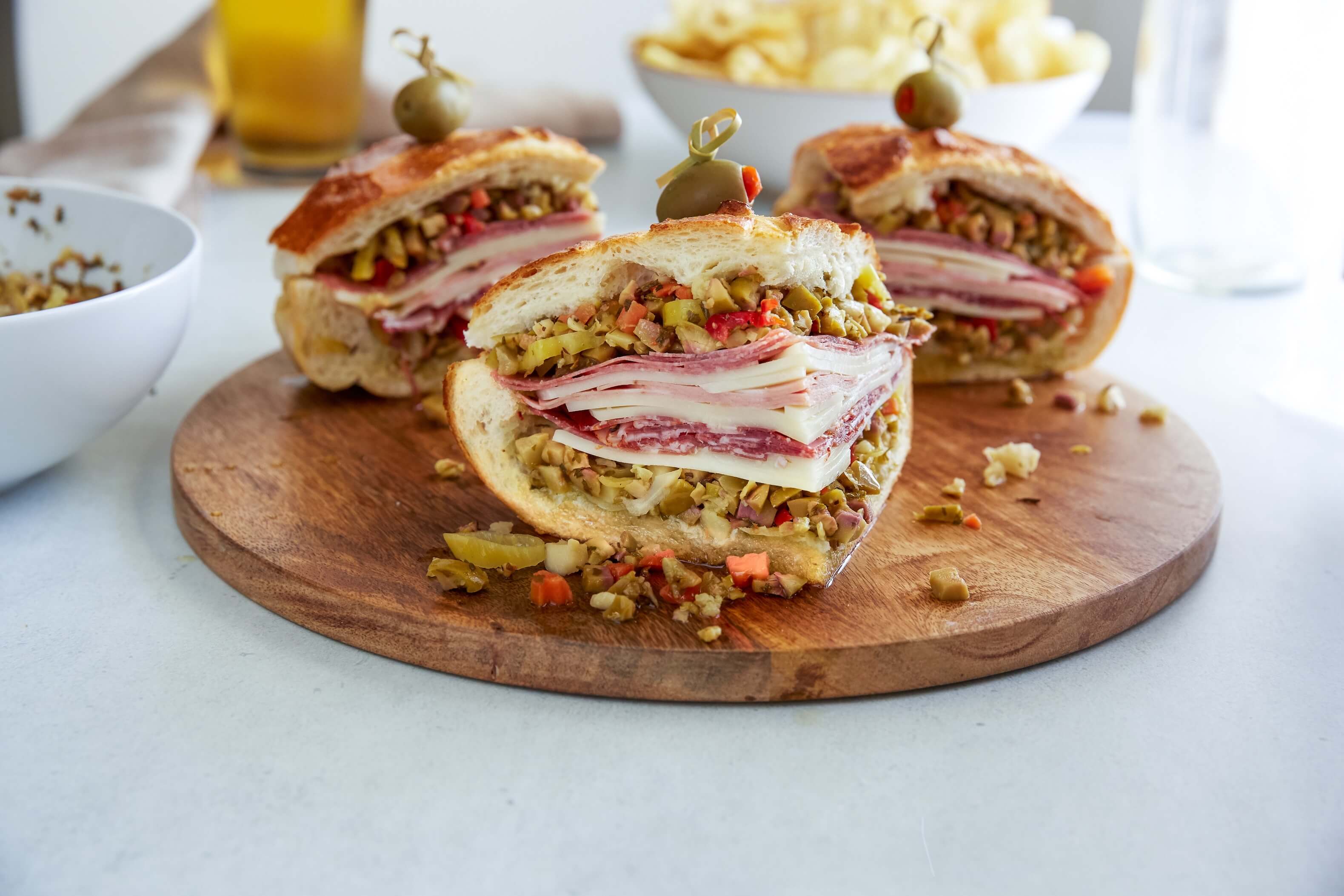 Originating in New Orleans in the 1900's, this classic sandwich traditionally consists of sturdy Italian bread, sharp and zesty olive salad, and layers of Italian cold cuts and cheese. Impressive in size and appearance, and unique in flavor, it's the perfect sandwich for a hearty lunch or picnic.
1 (16oz) jar Italian Olive Salad & Sandwich Spread
1 loaf round Italian bread hollowed out
6 ounces sliced provolone cheese
2 ounces thinly sliced capicola
2 ounces Genoa salami thinly sliced
2 ounces Mortadella thinly sliced
Instructions
Cut the loaf of bread in half crosswise. Use a small, serrated knife to score the inside of both halves about 1" from the crust. Hollow the bread halves by pulling out the insides with your hands. Save the discarded bread chunks for a later use such as breadcrumbs or croutons.
Spoon as much Mezzetta® Italian Olive Salad & Sandwich Spread as desired onto the bottom half of the loaf. Layer 2 ounces (roughly 2-3 slices) of cheese over the salad. Top with one type of meat and repeat.
Finish layering with the last of the cheese and meat and finish with the Mezzetta® Italian Olive Salad & Sandwich Spread.
Using a serrated knife, cut the muffuletta into 4 wedges before serving.
Enjoy!

Chef's Note
The Muffuletta sandwich can be made 2 hours in advance to allow the flavors to soak into the bread. Simply cut, wrap in plastic wrap or parchment paper and refrigerate until ready to serve.