Sides & Snacks
Marinated Mixed Olives with Manchego
Total Time:
2 hours and 5 minutes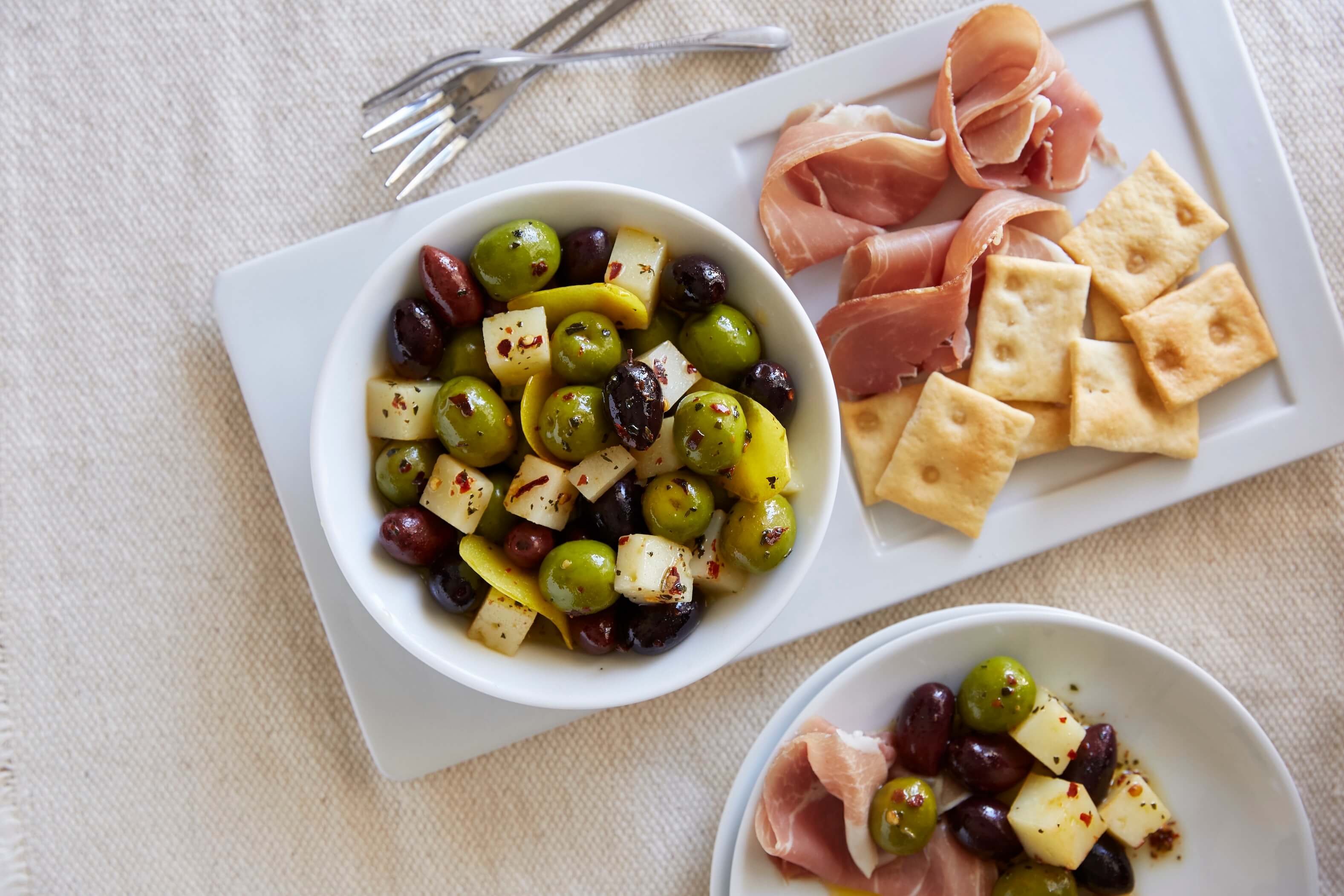 Make your very own signature mixed olives. Whether it's citrus peels and spices, fresh or dried herbs, smashed garlic, or a variety of different cheeses, you can't go wrong with our delicious olives.
1 cup diced Manchego cheese
2 strips of lemon peel
1 teaspoon Italian seasoning
1 teaspoon red pepper flakes crushed
Fresh cracked black pepper to taste
1 cup extra virgin olive oil
Instructions
Mix all ingredients in a bowl. Let stand minimum 2 hours to marinate before serving.