Entertaining
Grilled Hot Dogs with Pepper Slaw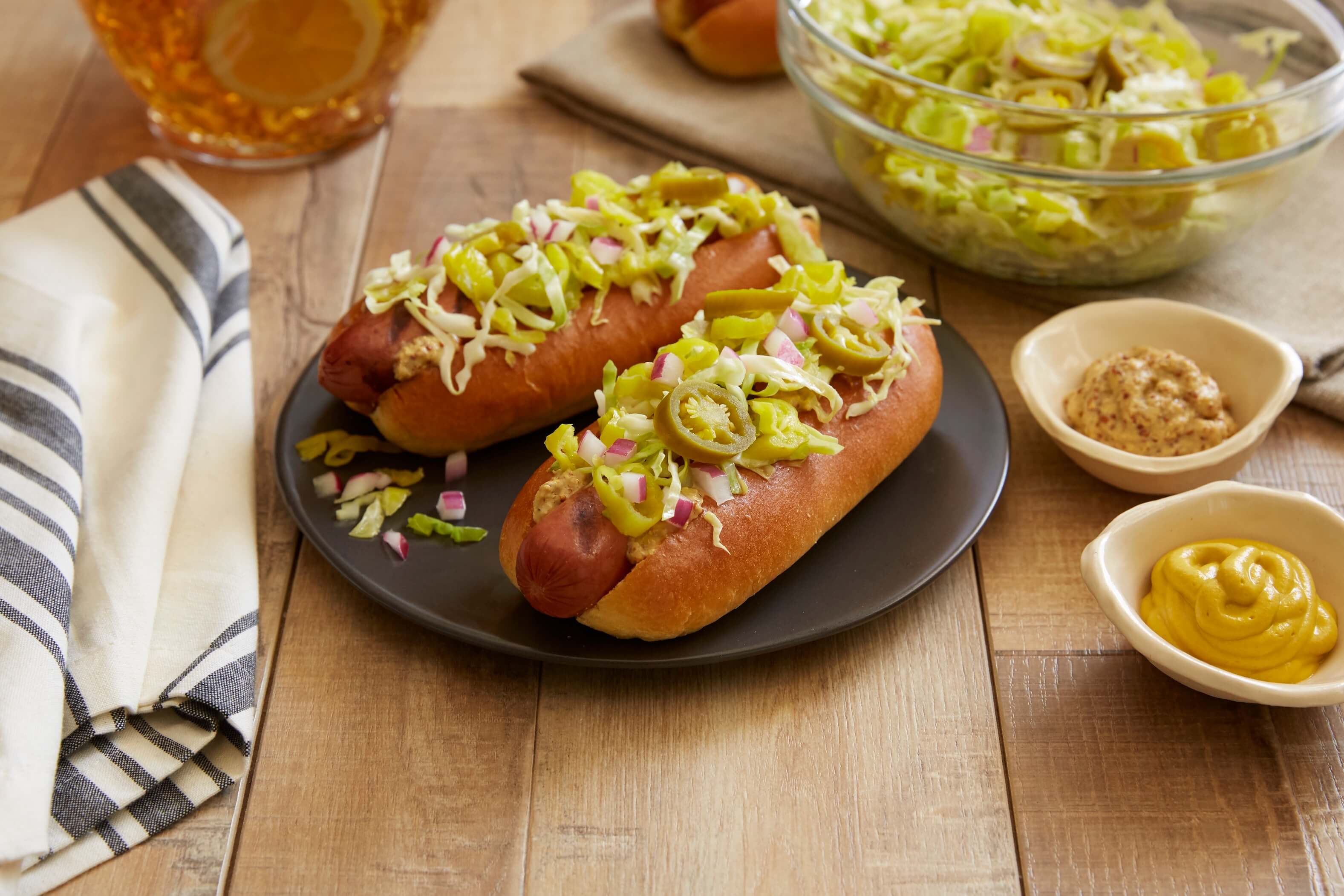 Make your ordinary grilled hot dog extraordinary, with this tangy, flavorful pepper slaw! Quick and easy to make, it's sure to become a new favorite topping.
1/2 medium head of cabbage shredded
1/2 cup finely diced red onion
1 cup Sliced Tamed™ Jalapeño Peppers drained
1 cup Sliced Golden Greek Peperoncini drained
1 tablespoon white wine vinegar
2 tablespoons extra virgin olive oil
Salt and pepper to taste
6 large hotdogs
6 hotdog buns
Ketchup or spicy brown mustard for serving
Instructions
Heat an outdoor grill or grill pan over high heat.
In a medium mixing bowl, combine the cabbage, red onion, Mezzetta® Sliced Tamed Jalapeño Peppers, Mezzetta® Sliced Golden Greek Peperoncini, vinegar, oil, and salt and pepper to taste. Set aside.*
Grill hotdogs for about 5 minutes or until nicely blistered and charred. Place grilled hotdogs on the buns, add about ½ a cup of pepper slaw to each hotdog and add any other condiments of your choice.
Enjoy!
Chef's Note
There will be leftover pepper slaw. Store in an airtight container in the refrigerator for up to 4 days.