Entertaining
The Perfect Antipasto Platter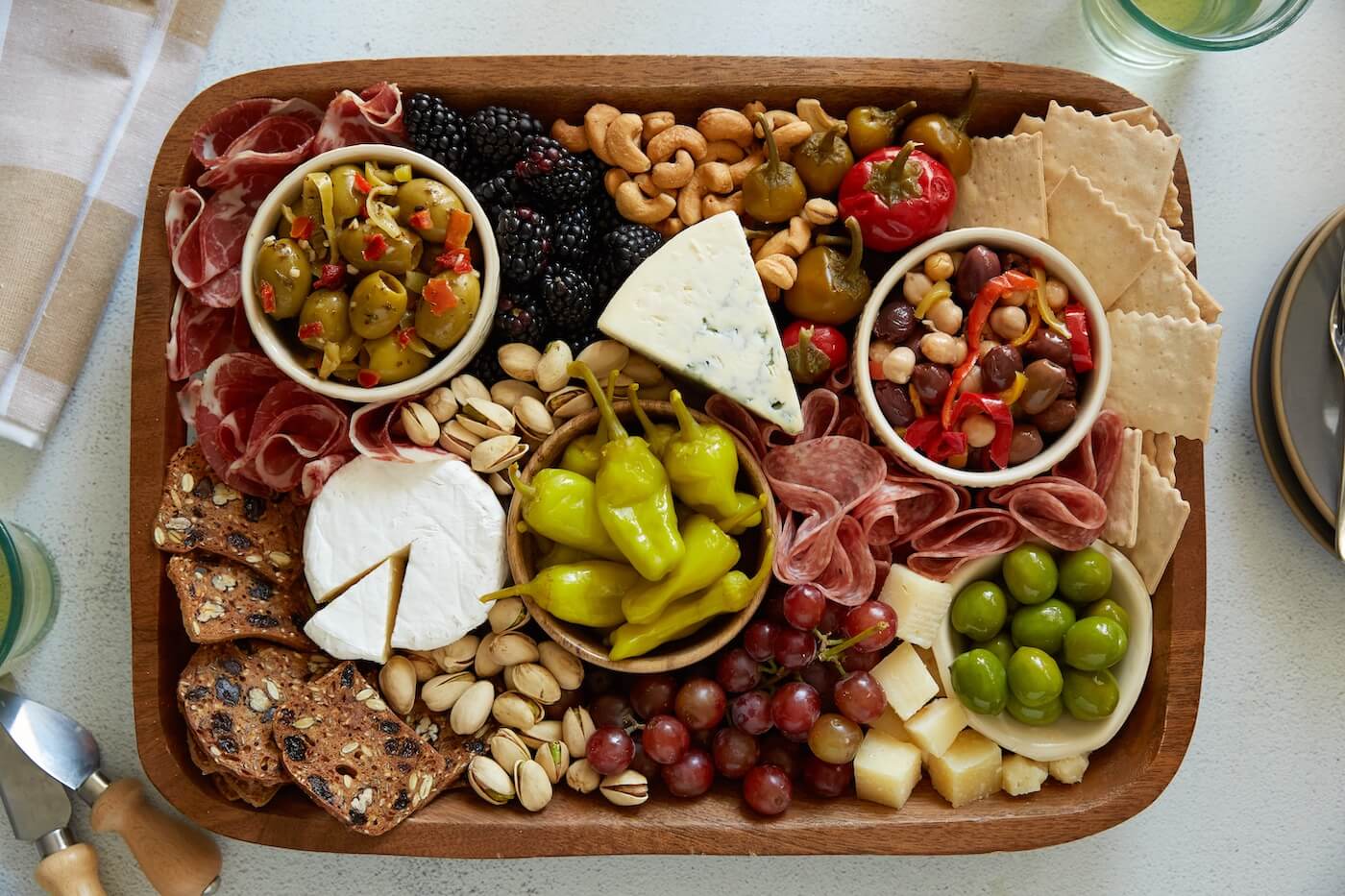 There's no right way to make an Antipasto board, but there is a delicious way! We like to make ours with a tasty combination of cheeses, Mezzetta® products and cured meats. Serve it with your favorite crackers or slices of baguette, wine or mocktails, for a great start to an evening with friends and family.
A selection of your favorite Mezzetta® olives , peppers , and vegetables
1.5 lbs assorted salumi
8 ounces each of assorted cheese
A selection of fresh fruit, such as grapes and blackberries
A selection of raw or spiced nuts, such as Marcona almonds and candied pecans
A selection of your favorite crackers or toasted bread
Instructions
Pour your favorite Mezzetta® olives, peppers and vegetables into small bowls and place on a large cutting board or serving platter.
Pick a variety of cured meats such as prosciutto, salami and bresaola and place on the board in a decorative fashion. Try rolling or folding the salumi to create an interesting layout on the board.
Choose a variety of cheeses - a hard cheese, soft cheese and stinky cheese will give your guests nice options. Try Manchego, Brie, and Blue Cheese, fresh Mozzarella or Burrata - the more cheeses the merrier! Also, get cow, goat and sheep varieties in a selection of different shapes and colors. Distribute the cheese on the serving board.
Fill in the gaps on the board with fresh fruit, nuts and crackers before serving!
Enjoy with family and friends!

Related products for
this recipe
More entertaining recipes
you'll love
Stay in the loop. Sign up for recipes, news, special offers & more!
Use left/right arrows to navigate the slideshow or swipe left/right if using a mobile device