Sides & Snacks
Sun-Ripened Dried Tomato and Basil Mashed Potatoes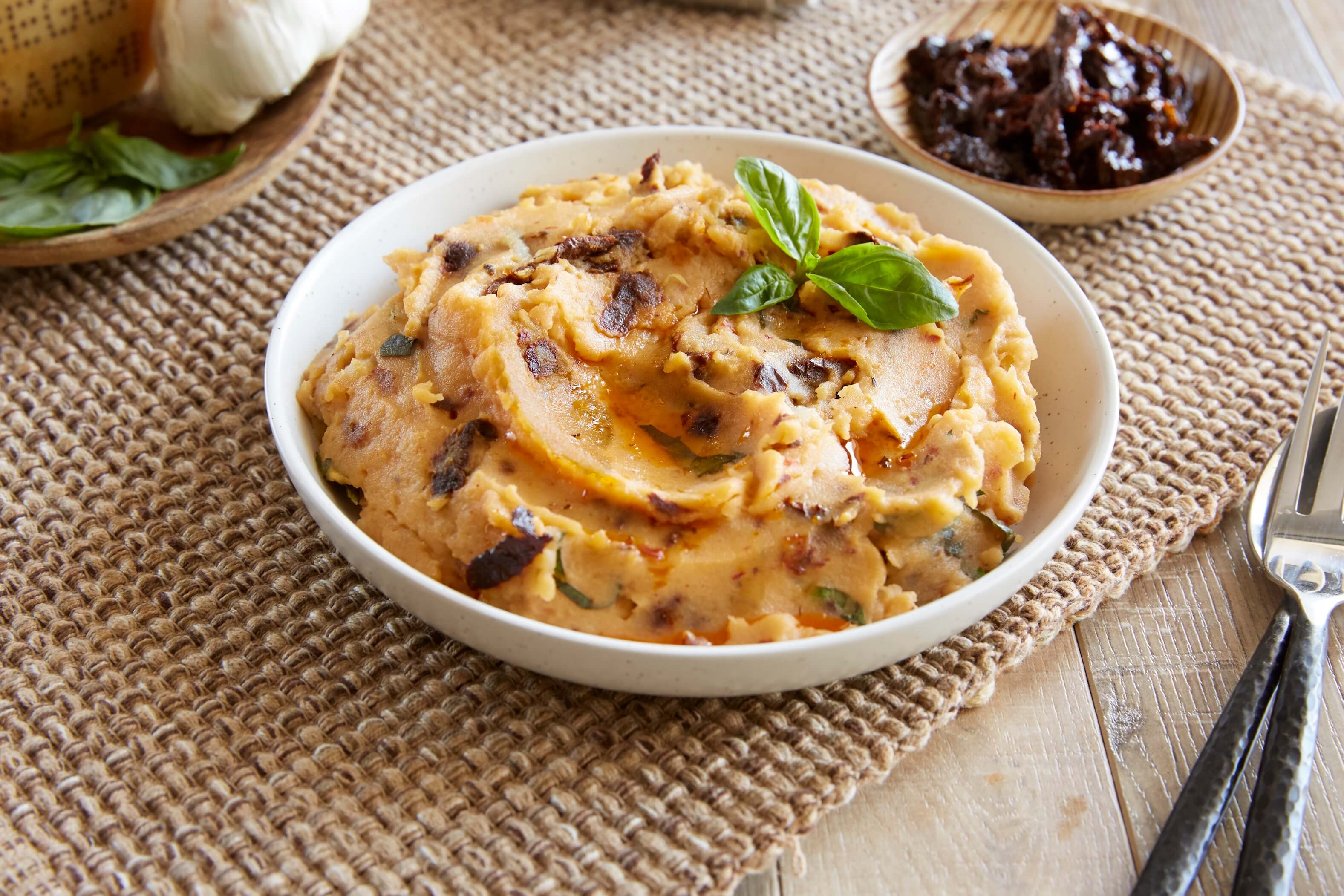 Creamy mashed potatoes are given a delicious Italian spin with the addition of fresh basil and sun-ripened dried tomatoes. Easy and flavorful, serve it warm in the winter and cold in the summer, for a side dish that can be enjoyed all year long.
3 lbs. russet potatoes peeled and cut into 1" cubes
Salt and pepper to taste
1 cup whole milk
2 tablespoons minced garlic
3/4 cup parmesan cheese grated
1/2 cup fresh basil leaves chopped
1/2 teaspoon paprika
Instructions
Add the potatoes to a large pot and add enough water to cover the potatoes by about 2 inches. Season with a generous pinch of salt and bring to a boil over high heat. Reduce the heat to medium-low, cover and simmer until the potatoes are fork tender, about 12-15 minutes.
While the potatoes cook, warm the milk and garlic in a small sauce-pot over low heat until just steaming, about 3 minutes.
Once fork tender, drain the potatoes and return to the pot. Carefully add the warmed milk mixture, grated parmesan, basil, Mezzetta® Julienne Cut Sun-Ripened Dried Tomatoes, paprika and salt and pepper to taste.
Mash with a potato masher until the potatoes are a desired consistency, seasoning with additional salt and pepper to taste. Transfer to a large bowl and serve.
Enjoy!