Breakfast & Brunch
Shakshuka (Eggs Baked in Sauce)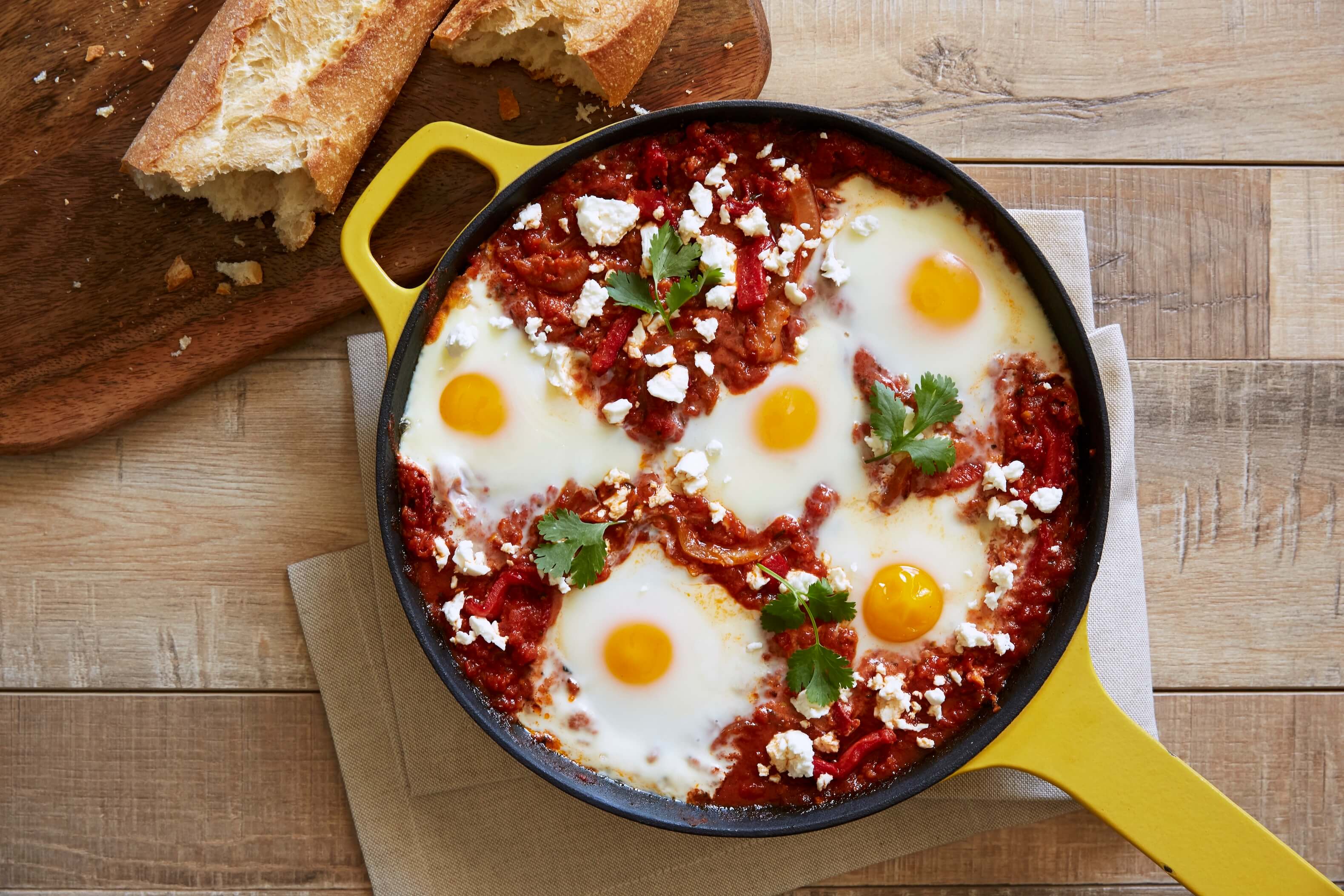 1 tablespoon extra-virgin olive oil
1 onion halved and thinly sliced
1 teaspoon ground cumin
1 teaspoon paprika
1 cup Roasted Red Bell Pepper Strips drained
5 large eggs
Salt and pepper to taste
1 cup crumbled feta cheese
Chopped fresh parsley to garnish
Chopped fresh cilantro to garnish
Crusty bread for serving
Instructions
Preheat your oven to 375ºF.
Heat oil in a large skillet over medium heat. Add the onion and cook for about 10 minutes or until soft and translucent. Stir in the cumin and paprika and cook for 1 minute until fragrant. Add in the Mezzetta® Roasted Red Bell Pepper Strips and Mezzetta® Family Recipes Roasted Garlic Sauce and bring to a simmer.
Make 5 small wells in the sauce and gently crack eggs into each well*. Season with salt and pepper, and sprinkle with feta cheese. Transfer the skillet to the oven and bake until eggs are just set, roughly 8 to 10 minutes.
Sprinkle with cilantro and parsley and serve hot with crusty bread for dipping.
Enjoy!
Chef's Note
For ease of execution, crack the egg into a small bowl before placing into the sauce.