Entertaining
Gibson Martini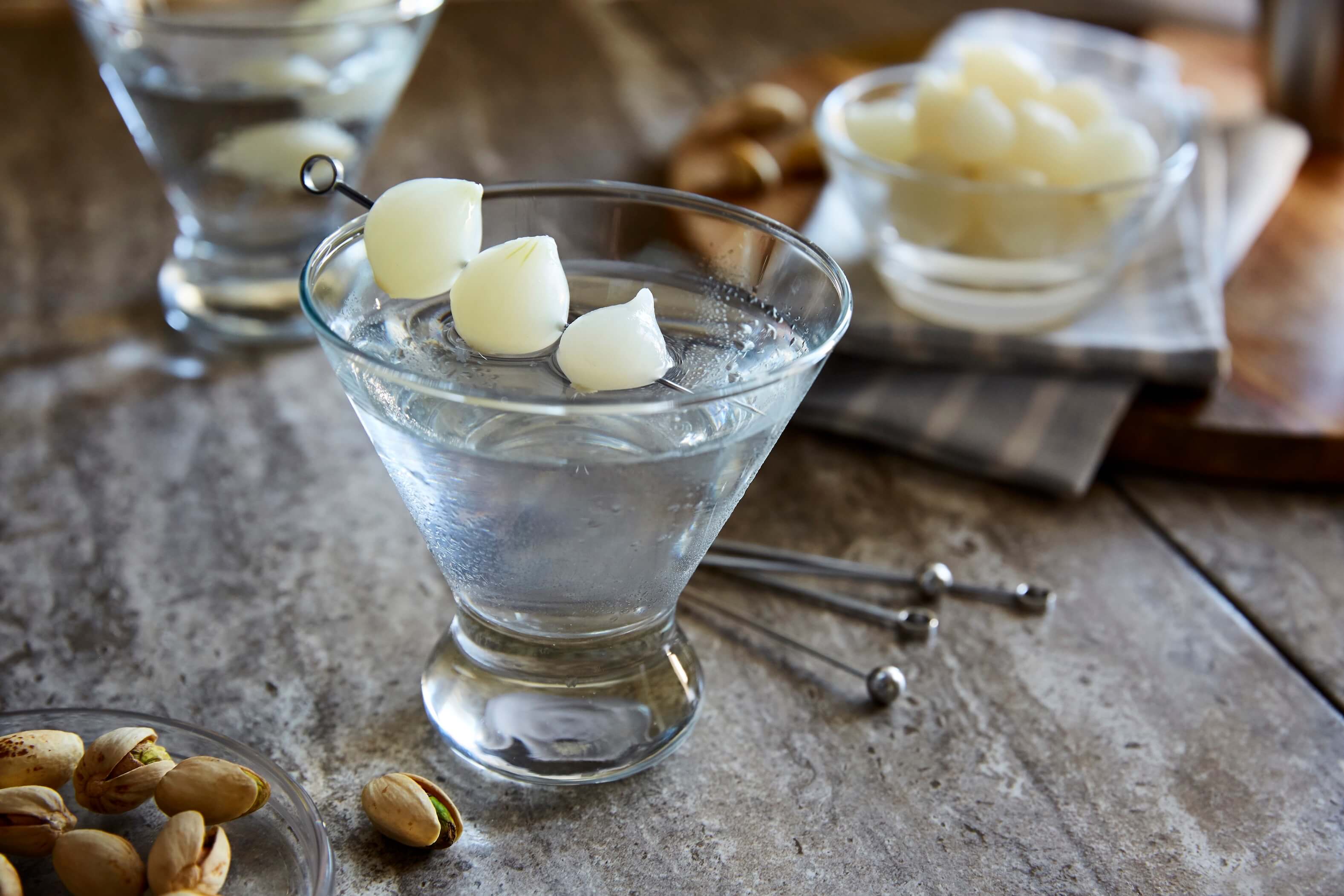 The Gibson is the perfect classic cocktail to add to your repertoire. A gin martini garnished with Mezzetta® Cocktail Onions, it became all the rage in San Francisco around the same time Daniel Mezzetta started importing our cocktail onions from Holland. Coincidence? We think not.
Instructions
Add the gin and vermouth to a cocktail shaker filled with ice. Stir for 15-20 seconds until the glass begins to sweat and the martini is well chilled.
Strain into a chilled martini glass and garnish with Mezzetta® Cocktail Onions.
Enjoy!

Chef's Note
Special Equipment:
Cocktail shaker
Bar spoon, optional

Related products for
this recipe
More entertaining recipes
you'll love
Stay in the loop. Sign up for recipes, news, special offers & more!
Use left/right arrows to navigate the slideshow or swipe left/right if using a mobile device