Entertaining
Blackberry Jalapeño Smash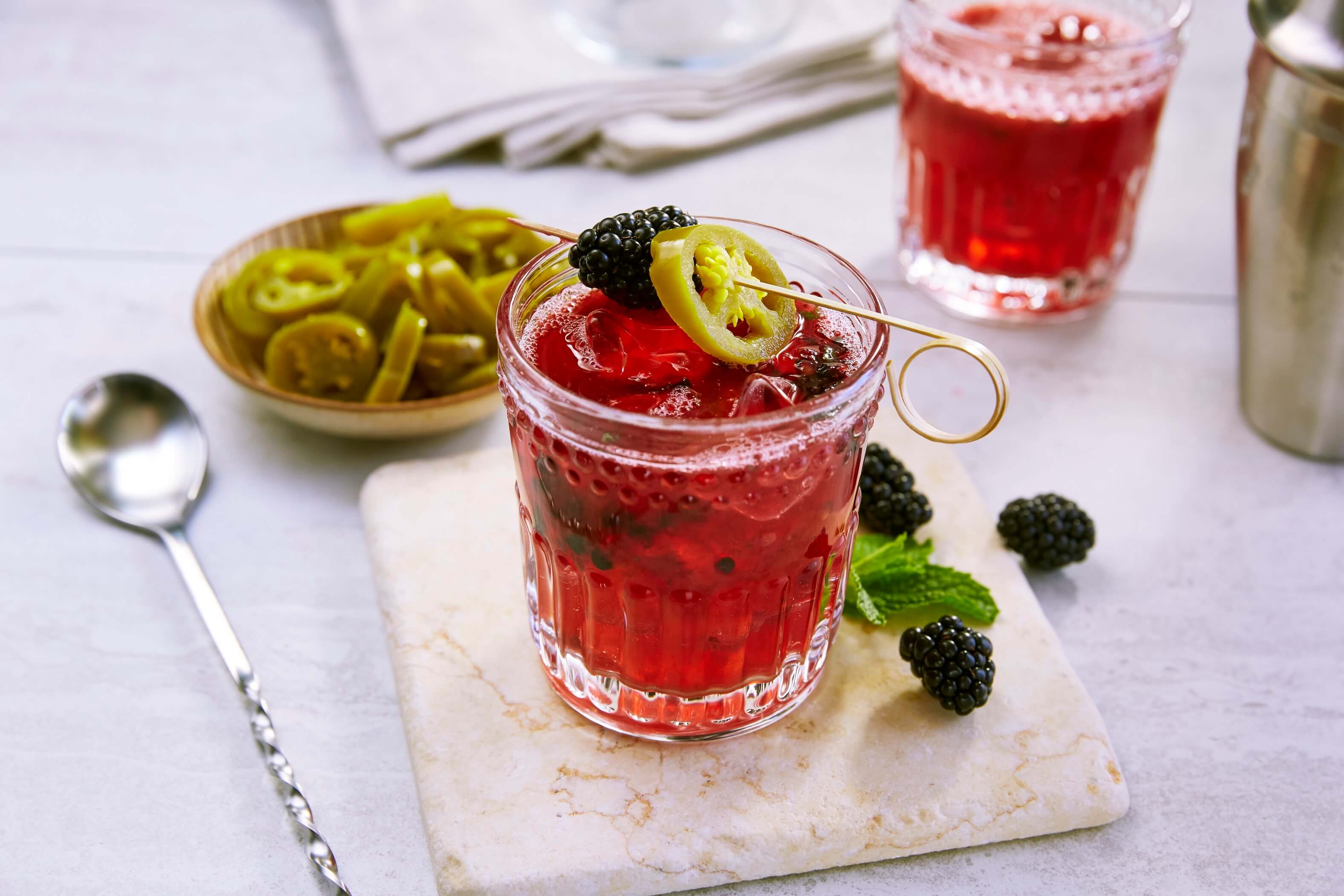 Blackberries and fragrant mint are muddled with our Mezzetta® Sliced Tamed Jalapeños to create the perfect summer cocktail with just the right amount of sweetness and heat. Try it tonight for a smash sensation.
5 blackberries
4 slices Sliced Tamed™ Jalapeño Peppers plus more to garnish
3 leaves fresh mint plus whole sprigs to garnish
2 ounces vodka
2 tablespoons simple syrup*
1 tablespoon fresh lime juice
Ice
Club soda to fill
Instructions
To a cocktail shaker, add the blackberries, Mezzetta® Sliced Tamed Jalapeños, and mint leaves and muddle until the blackberries and jalapeño slices have broken down.
Add the vodka, simple syrup, lime juice and ice to fill. Cover and shake vigorously for 30 seconds. Strain into a short glass filled with ice, finish with club soda and garnish with a mint sprig and jalapeño slices.
Enjoy!
Chef's Note
To make simple syrup, combine ½ cup granulated sugar and 1 cup water in a small sauce pot and bring to a boil. Boil until sugar has dissolved, remove from the heat and allow the syrup to cool to room temperature, about 20 minutes. Store in the refrigerator in an airtight container for up to 1 week.